summary
LAM has reduced its debt by more than $60 million in the past three months under the management of Fly Modern Ark (FMA).
Mozambican airlines have also seen a 24% increase in passenger numbers over the past three months, leading to a 10% increase in aviation revenue.
LAM is no longer in bankruptcy and has achieved a debt-to-equity ratio of less than 1 by reducing debt and increasing earnings.
Mozambique's flag carrier LAM has reduced its debt by more than $60 million in the past three months under new leadership from South African firm Fly Modern Ark (FMA).
Substantial debt reduction
Fly Modern Ark has taken over the management of Linhas Aereas de Mozambique (LAM) to help the government implement the revival and restructuring process of the national airline. At the time, the airline was reportedly in debt of about $300 million. FMA president Sergio Matos, who is in Maputo, said at a press conference:
"In terms of debt restructuring, we have successfully reduced debt by $61.6 million in three months so far."
Matos attributed the significant reduction in debt to the accurate entry of commercial transactions in line with international accounting standards, best practices and Treasury financial guidelines. The company also set off more than $23 million in debt to debtors, which improved LAM's financial position.
Airline operations have also increased at the company, with a 24% increase in passenger numbers and a 10% increase in airline revenue to nearly $10 million in the past three months. This is due to the company adding three aircraft and cutting ticket prices by 30% on six domestic routes operated by LAM.
LAM is no longer bankrupt
Fly Modern Ark, which provides management and consulting services to various airlines, partnered with LAM management in April 2023 to improve efficiency and reliability of the airline. At the end of March, LAM operated about 911 flights. However, according to LUSA, the number increased by 15% to over 1,047 by the end of July.
In May, the FMA announced that LAM Mozambique was no longer bankrupt. Matos said the company has reduced debt by $47.3 million and achieved a debt-to-equity ratio of less than one. He explained that this meant the company would no longer be considered "technically bankrupt."
LAM was able to achieve this milestone by halting all ticket sales on credit, resulting in a 15% increase in revenue. Moreover, it has collected a significant proportion of its debt accumulated over the last two decades, with the single most important debtor being the Government of Mozambique.
The national airline has been in financial trouble for a long time as it continued to post losses and heavy debt while operating in a high cost environment. Current management hopes to improve the airline's ability to generate revenue by enhancing service offerings and profitability while reducing redundancies and duplication.
Improvements in key areas
LAM has managed to avoid bankruptcy, but to settle its remaining debt and become profitable, it needs to increase its fleet of aircraft to increase its capacity and generate more revenue. The carrier currently has nine aircraft, four of which are on lease from various organizations. The fleet consists of two Boeing 737-700s, two CRJ900s, two EMB-145s and three DHC-8-Q400s.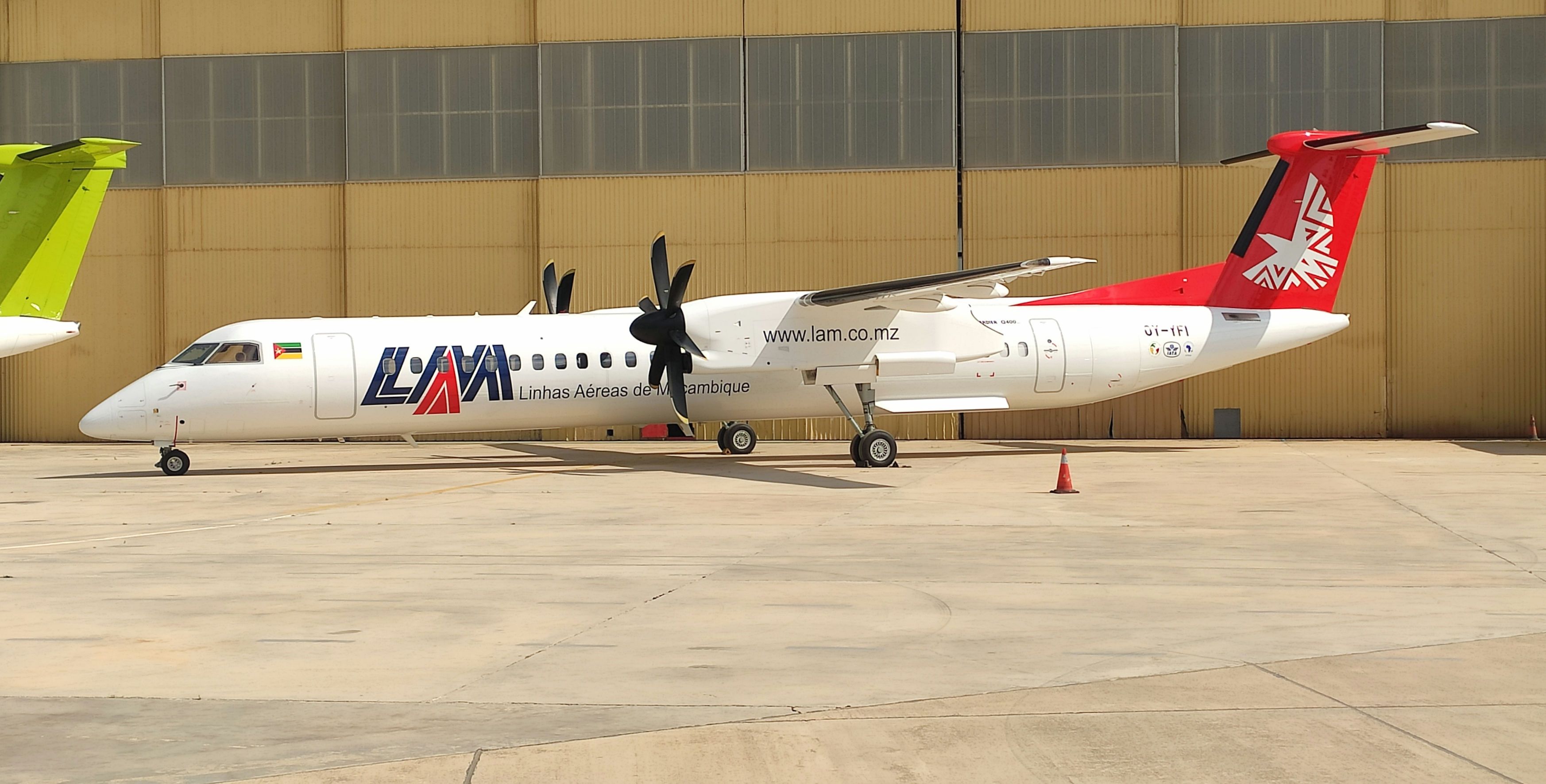 Mozambican airlines have served several major destinations in the last three months. In June, LAM launched flights from Maputo (MPM) to Lusaka (LUN) via Harare (HRE). Earlier this month, the airline returned to Johannesburg, linking OR Tambo International (JNB) with Beira (BEW) and Vilanculos (VNX).
On August 29, Sergio Matos revealed plans for the airline to return to Portugal. It is currently working to obtain the licenses necessary to resume service between Maputo and Lisbon for the first time in over a decade. FMA will continue to work with airlines to ensure improvements in all key areas.
What do you think of LAM's performance under FMA's control? Share your thoughts in the comments!
sauce: Lusa, mozambique club